We wish you a very happy new year!
New year, same old passion: the year of the next Budapest Cup Regatta has started! We hope you had a nice Holiday and NYE, now it's time to get back on track. Let us refresh your memories to give some motivation with a few pics from last year.
In about three months we hope to meet you in Budapest – don't forget that you have two months to register for the race until the 28th of February. You may enter in eights or quadruple scull for women only. For more detailed info about the categories, entry fee and regulations, please check our website by clicking the button below.
Please let us know well in advance if you want to rent a boat
(price: 200 EUR/boat)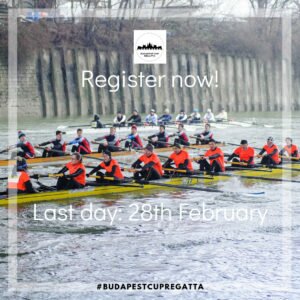 Register now and follow us for stories, news and shared love of rowing on the following social media sites.